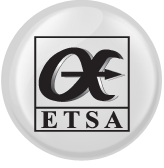 MATLAB (matrix laboratory) is a multi-paradigm numerical computing environment. A proprietary programming language developed by MathWorks, MATLAB allows matrix manipulations, plotting of functions and data, implementation of algorithms, creation of user interfaces, and interfacing with programs written in other languages, including C, C++, C#, Java, Fortran and Python.
Although MATLAB is intended primarily for numerical computing, an optional toolbox uses the MuPAD symbolic engine, allowing access to symbolic computing abilities. An additional package, Simulink, adds graphical multi-domain simulation and model-based design for dynamic and embedded systems
Total of three workshops were conducted for TE students of ETRX A and ETRX B ,first workshop was held on 13th of March from 3pm to 5pm for TE ETRX A and the second workshop was held on 15th of March from 4pm to 6pm for TE ETRX B. The speaker for the workshop was Prof. Dinesh Tiwari Third workshop was the test for both class which was held on 23rd of march from 3pm to 5pm.
At the end of the workshop both the classes TE ETRX A and TE ETRXB got the knowledge of basic matlab functions such as:
1.Designing of power electronic circuit using simulink
2.Analysing the output of power circuit in different ways
and some other important objectives whith respect to university examination point of view.We were successful in achieving our main goal of conducting this workshop and are looking forward to conduct more workshop on different topics.
Our Address
Dr. K. M. Vasudevan Pillai's Campus
Plot No. 10, Sector 16,
New Panvel - 410 206
Maharashtra, India.
022- 2748 3207, 2745 6030
Follow us
ETSA-PCE website is best viewed in Google Chrome and Mozilla Firefox.