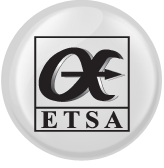 A quizzing session comprising of a question bank of 200 questions from the fields of technical and non-technical topics was organized by the student committee for students of the EXTC & ETRX Branch. It provided great exposure and insight into the world of questionnaires and enhanced the teamwork amongst students.
Our Address
Dr. K. M. Vasudevan Pillai's Campus
Plot No. 10, Sector 16,
New Panvel - 410 206
Maharashtra, India.
022- 2748 3207, 2745 6030
Follow us
ETSA-PCE website is best viewed in Google Chrome and Mozilla Firefox.