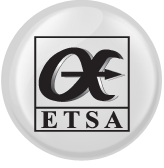 SCILAB is an open source, cross-platform numerical computational package and a high-level,numerically oriented programming language. It can be used for signal processing, statisticalanalysis, image enhancement, fluid dynamics simulations, numerical optimization, and modeling, simulation of explicit and implicit dynamical systems and symbolic manipulations.
The functioning and learning of SCILAB will be useful to students preparing for placement procedures, and the programming language would also help in future modeling assignments andin specialization, esp. Signal Processing.
Our Address
Dr. K. M. Vasudevan Pillai's Campus
Plot No. 10, Sector 16,
New Panvel - 410 206
Maharashtra, India.
022- 2748 3207, 2745 6030
Follow us
ETSA-PCE website is best viewed in Google Chrome and Mozilla Firefox.