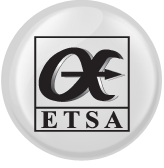 Life,s most urgent question : What are you doing for others?
This single quote was enough to inspire ETSA President Mr.Vishwanath Pillai and Vice President Karishma Nair to do something for others and what is better than doing social service. Social service or social work is defined as the work done by individuals for the betterment of society.
So ETSA Committee organized a social service event under the guidance of Prof.Apeksha Chavan, ETSA Coordinator and Dr.Avinash Vaidya,ETSA HOD The social service was conducted on 26th january,2018 at Zilla Parishad School, Near Apte, Dabolwadi. ETSA Committee members with Prof.Apeksha Chavan were welcomed with smiles and chants of mantra at school. The national anthem was played followed by a speech on Republic Day by Akshay Valatkar,ETSA Event Head for the students. Colouring competition by Rutuja Zingrut and Rajas Salunkhe, Statue on the beat by Shobna Bangera and Omkar Chauhan , Hitting the stump by Ashish Gupta and Sanket Mahamulkar ,Passing the ball by Anushree Dash and Manu K were some of the fun filled games organized for the students. The winners were felicitated with prizes brought by Sapan Agarwal Prachi Bhaigane ,Diksharth Jage and Yatish Singh. Most importantly everyone present there were enjoying and having fun. As it was lunch time, delicious Veg-Biryani combined with Raita was served to them.
A large amount of gift hampers were made with love from donations collected by ETSA Committee from PCE students and staff. It was now time to head back, so the gifts were distributed to each and every child and it was made sure that no one went home empty handed or without a smile.Every moment of the event was captured by Sidhant Chambushkar. We were successful in bringing smile on those innocent faces which formed the silver lining of the social service event. We look forward for getting more opportunities to serve the society in future.
Our Address
Dr. K. M. Vasudevan Pillai's Campus
Plot No. 10, Sector 16,
New Panvel - 410 206
Maharashtra, India.
022- 2748 3207, 2745 6030
Follow us
ETSA-PCE website is best viewed in Google Chrome and Mozilla Firefox.