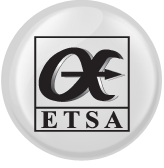 THINK BOT a Quiz competition based on general knowledge of all kinds. It had a total team of 17 pairs. The quiz was bifurcated in 4 different levels of play. Round 1: The first round was pen paper round which comprised a set of 25 simple questions including general knowledge of all fields. The participating teams were marked on the bases of majority of correct answers. There was a break of 5 minutes in which the participants were given time to relax till then their answer sheets were being corrected by our judges. Round 2: The second round played by 12 teams qualified from the previous round. The second round was an eliminator round which consisted a set of 20 questions. The difficulty level of the questions was increased as per the rounds so participating teams were more focused in cracking the questions. Semi-Finals: The semi- finals was a tough fight between the 6 teams, It was a passing pass round of logos and tag lines .This round allowed the team to pass the question to another team if not answered although the question passed had reduced points. Finals: For the final round 5 teams were selected as the finalists. The final round was a Buzzer round based on the name-"Think Bot" where in each teams were allotted with buzzers and the questions were put up one by one. As there were 2 teams landed on the same score, a tie breaker round was introduced between the 2 final teams in which one team was the winner and another team was the runner up. The wining team Umesh Lohote & Vishaka Devate were felicitated by HOD and were awarded with a cash prize of Rs.500 and the runner-up team Gauresh Kale & Varun Vinod were awarded with a cash prize of Rs.300 along with certificates and exclusive Bombay fries coupons. It was a very successful competition by ETSA and received positive feedback by the participants as they were thrilled and enjoyed by the momentum of the event.
Our Address
Dr. K. M. Vasudevan Pillai's Campus
Plot No. 10, Sector 16,
New Panvel - 410 206
Maharashtra, India.
022- 2748 3207, 2745 6030
Follow us
ETSA-PCE website is best viewed in Google Chrome and Mozilla Firefox.