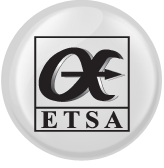 The event was organized by the Electronics and Telecommunication Students Association. This is the first event after the organization was revived this year. So taking into consideration the climatic changes due to global warming. The thought of initiating the new journey with a social and Nobel cause was suggested by our faculty head Prof. Apeksha Chavan. The faculty members of ETRX and EXTC & ETRX department &committee members of ETSA, actively participated in the event of tree plantation and tree adoption.
The event was conducted in presence of our principal sir Dr. R. I. K. Moorthy , Dr. Avinash Vaidya(HOD EXTC Dept.), Dr. R H Khade (HOD ETRX Dept.). Faculty members along with the dignitaries planted saplings in New Panvel,sector-16.Taking into consideration the current status of global warming and increase rates of deforestation this event was organized, to help the future generations being blessed with the beautiful world like we all are a part of and it's our duty to conserve the nature.
Arpita Verma (Joint secretary), Akshay Valatkar(Event head), Karishma Nair (Vice president) addressed everyone about forming ETSA committee once again with the same dignity and confidence as well as importance of tree plantation,adoption and functioning of event respectively. After plantation, remaining saplings were adopted by Faculty members as well as the staff members of the college.
Our Address
Dr. K. M. Vasudevan Pillai's Campus
Plot No. 10, Sector 16,
New Panvel - 410 206
Maharashtra, India.
022- 2748 3207, 2745 6030
Follow us
ETSA-PCE website is best viewed in Google Chrome and Mozilla Firefox.