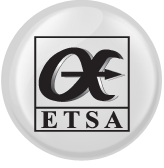 On the night of 7th march,2018 Vishwanath Pillai , Akshay Aher and Karishma Nair thought of doing something special for all the women teachers. As on 8th march 2018,International Womens Day is celebrated all around the globe so ETSA committee was pleased to organize a small surprise party for all ETRX and EXTC women faculty under the guidance of Prof.Apeksha Chavan,ETSA Coordinator and DR.Avinash Vaidya ,ETSA HOD.
All the women teachers gathered at P506 classroom where the party was organized. The event began with presenting a red rose to all the techers and a small speech by Anushree Dash. 'Fun Quiz on Kitchen' that was organized by Rutuja Zingrut and Omkar tested every teacher's knowledge. Now it was time to have some more fun so 'Damsharas' that was organised by Shobna Bangera, Shruti Manoharan, Aditi and Rajas Salunkhe was played by equally dividing teachers into two teams namely, Team Rapunzel and Team Cinderella. It was fun as all the teachers and committee members were enjoying the event.
Now it was time to cut the cake. Claps and smiles were surrounding the whole event. After cake cutting, teachers were served with some snacks that included potato chips, samosas and chocolates. Kunal Khrisagar and Sanket Mahamulkar were sweet enough to bring all snacks and cake.Then it was time to seal the smile on every teachers smile by offering a gift with a smile. Every moment of the event was captured by Sidhant Chambushkar and recorded by Yatish Singh.
The event was a huge success as ETSA committee was showered with smiles, appreciations and thank you from all the teachers.We look forward to surprise teachers in future with organizing such events that not only makes teachers happy but also the members of ETSA committee.
Our Address
Dr. K. M. Vasudevan Pillai's Campus
Plot No. 10, Sector 16,
New Panvel - 410 206
Maharashtra, India.
022- 2748 3207, 2745 6030
Follow us
ETSA-PCE website is best viewed in Google Chrome and Mozilla Firefox.